The mapping Network hydrographic survey dredging watershed sediment surveying
The mapping Network hydrographic survey dredging watershed sediment surveying
INLAND FRESHWATER HYDROGRAPHY SERVICES
What is hydrography? In simple terms, we measure, model, and describe the physical features of water bodies as well as predict change over time. Hydrographic surveys quantify the depth and form of the reservoir floor utilizing a variety of sonar systems.
The Mapping Network has years of extensive experience in various inland, freshwater environments. We have a proven track record in providing high-resolution hydrographic surveys that comply with International Hydrographic Organization (IHO) standards and US Army Corps of Engineer Hydrographic Surveying Manual EM1110-2-1003 standards.  Our quality assurance and quality control (QA/QC) procedures meet or exceed local, state, federal and country requirements.  
Throughout the years, we have invested heavily in survey equipment.  All of our sonar equipment records "backscatter" allowing our analysts to review and ensure the sonar is tracking the reservoir floor.  This is crucial to the accuracy of the survey because of the various factors that can interfere with the sonar (vegetation, liquid sludge, etc). 
Hydrographic information has a variety of uses including a baseline for monitoring sediment, water volume, management, biologic, and dredging activities.
The Mapping Network's philosophy of high standards and accountability does not end with survey equipment and practices. We also recognize the importance of post-processing methods, modern reporting and data display to benefit our partners and clients over-all end goals.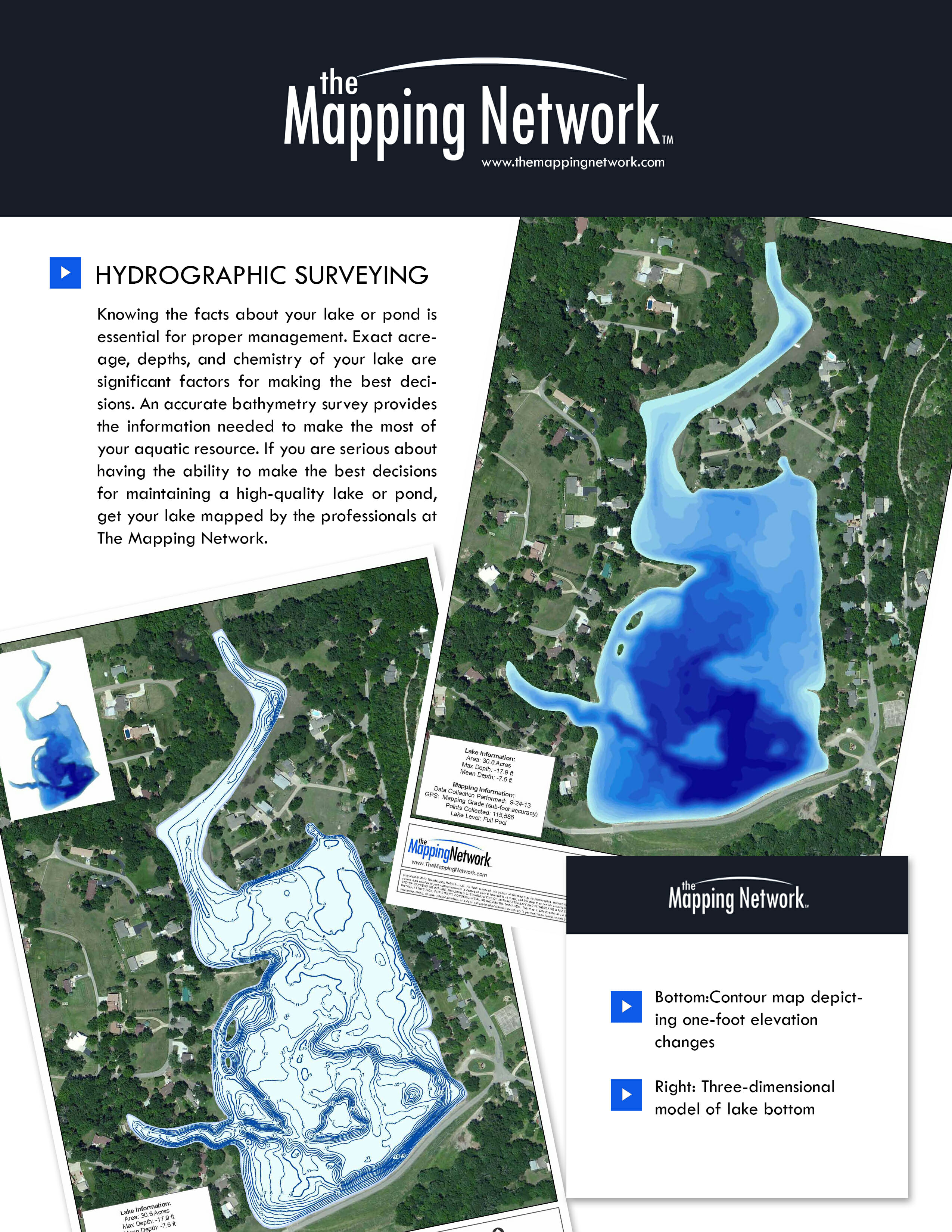 Accurate. Professional. Complete. Trusted for over 20 years.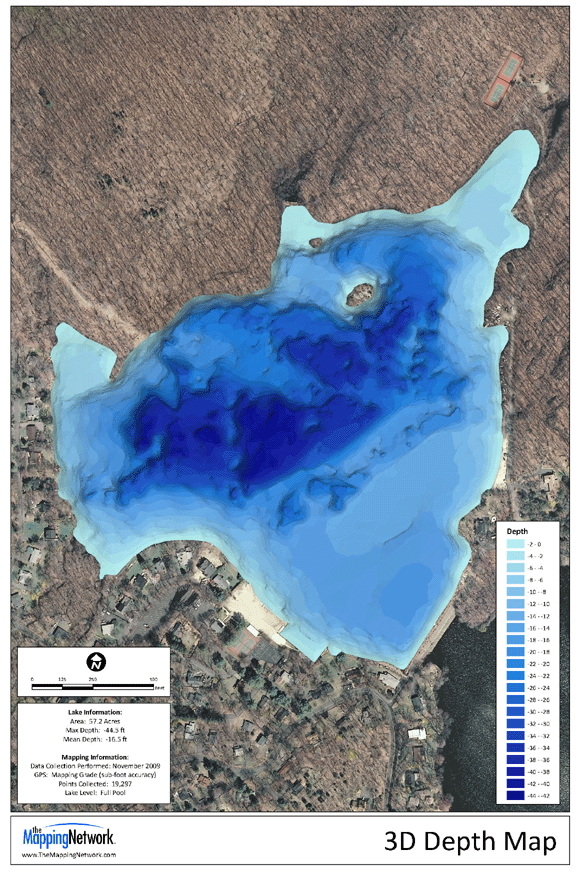 Hydrography Service Highlights
Measure. Model. Predict.
Who Needs this?
Lake managers
Dredging Companies
Engineers
Construction Companies
Home Owners Associations
and anyone with waterfront property
Services Provided
Single-Beam | Dual-Beam | Multi-Beam | Sonar
Side Scan
Bathymetric models
Water volume calculations
Sedimentation Rate Monitoring
Watershed Studies
Expert Legal Witness for Disputes
Produce critical water management information
Construction and dredging
Drinking water reservoirs
Coal Power Generating Facilities
Nuclear Power Generating Facilities
Lake and Pond Management
Water Treatment and Irrigation
Aquatic Weed Management
Fisheries Management
Pipeline & Scour Mapping
PRODUCE VITAL WATERSHED MANAGEMENT INFORMATION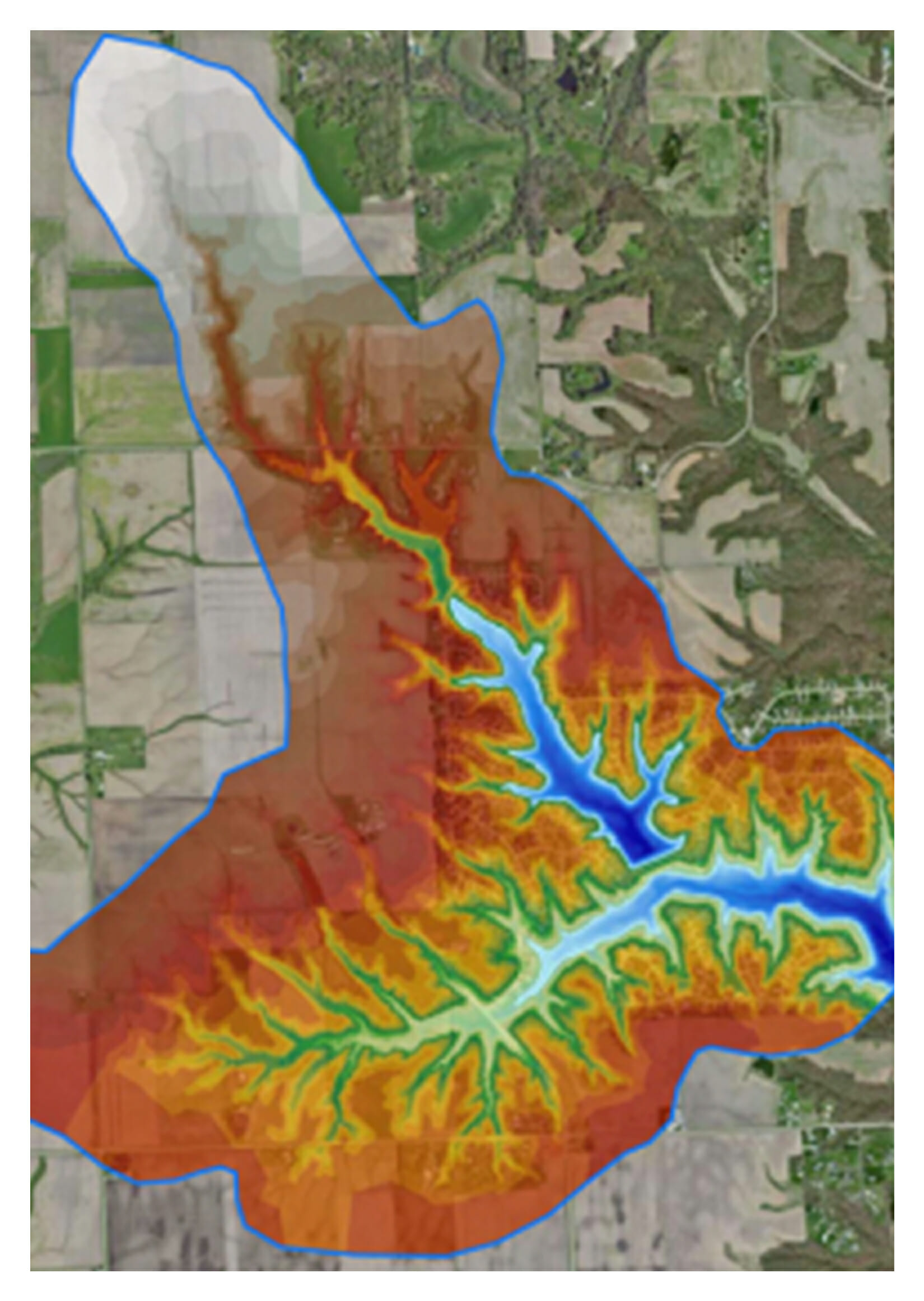 Why Map?
Lake Management
Sedimentation Monitoring
Baseline Inventory Of Resource
Communication Tool
Construction And Excavation
Placing Of Structure
Fish Species Selection
3D Model And Swim-Throughs
Invasive Plant Monitoring
Eradication Measurement
Communication Tool
Construction And Excavation
Aquatic Weed Control
Grass Carp Stocking
Define Scope of Project
Pre & Post Dredge Surveys
Water Volume Calculations
Water Treatment And Irrigation
Watershed Management
Fisheries Management
Renovation And Cost Estimations
Aquatic Weed Control
Fertility Management