NPDES is Here – Pond Owners and Managers Take Notice!
SOLitude Lake Management reminds pond and lake owners to follow the new NPDES permit rules…
After many years of judicial and legislative battling, the NPDES permit for aquatic pesticide applications has been finalized and went into effect on October 31, 2011and there is a high probability that this new permit will directly affect you and your pond. NPDES stands for National Pollutant Discharge Elimination System, and it is the primary federal legislation that regulates point source pollution to the waters of the U.S. Although aquatic pesticide applications were previously exempt from this permitting requirement, recent judicial reinterpretation of the law has mandated that the residues resulting from these applications should be regulated within the same framework as other water pollutants. So basically, if you own or manage a property with a pond, then you will be responsible for making sure that all pesticide applications related to the pond meet the requirements of the new permit. Some of the activities that will be regulated under this permit include algae and weed treatments in the water, shoreline vegetation control, and mosquito control. And the most important part of this new law is that as a decision maker or financier for the applications, you are just as liable for permit compliance as the applicator. SŌLitude Lake Management utilizes a specialized lake management software program to manage our application data, and many facets of permit compliance are already part of our daily operations. We will work with our clients and our industry partners to ensure that all of our operations are compliant with the permit requirements, and can provide consulting services for any operator in the development of a NPDES Pesticide General Permit compliance program
Contact our office today to schedule a consultation with our staff to make sure you are prepared to answer those VERY important questions from homeowners and Board members.
CLICK HERE TO VIEW AN INSTRUCTIONAL VIDEO ON NPDES!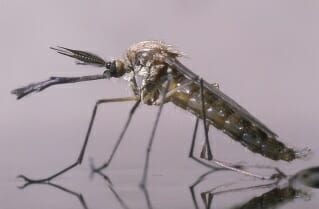 Kevin Tucker is the president of SOLitude Lake Management®, specializing in pond and lake management.  SOLitude Lake Management® also controls pond management interests in West Virginia, Pennsylvania, Maryland, Delaware, and North Carolina.
phone: (866) 697-2584
website:  http://www.solitudelakemanagement.com
SŌLitude Lake Management® Website on Lake Mapping:  Lake Mapping Information
———————-
The Mapping Network is an industry leader in Geographic Information Systems Consulting, Data Conversion, and GPS Data Collection.  We specialize in terrain and sub-surface (bathymetry) GPS mapping.   If you are serious about maintaining  a high-quality golf course, lake or pond, be sure you have the ability to make the best decisions,  get your resource mapped by the professionals at The Mapping Network.   Give us a call or send an e-mail to find out more details.
phone:  (402) 241-8177
e-mail: [email protected]
website: www.themappingnetwork.com
Check out The Mapping Network on Facebook for more examples and success stories!
For the best results in mapping, it's best to consult with a lake management company equipped with the very latest in GPS mapping technology.  Along with standard contour maps, The Mapping Network creates virtual media solutions on YouTube including a fly-over video and virtual underwater virtual swim-through.  With this knowledge, you can add layers of depth to the information you seek to maintain a beautiful lake.