Monitoring Water Depths in North Carolina Lake
Solitude Lake Management created a lake map for a home owners association (HOA) in North Carolina.   The 97 acre lake has been losing water depth in the SW and NW inlets due to sedimentation.   The HOA will use the map for sediment removal planning and as a fishing map for residents.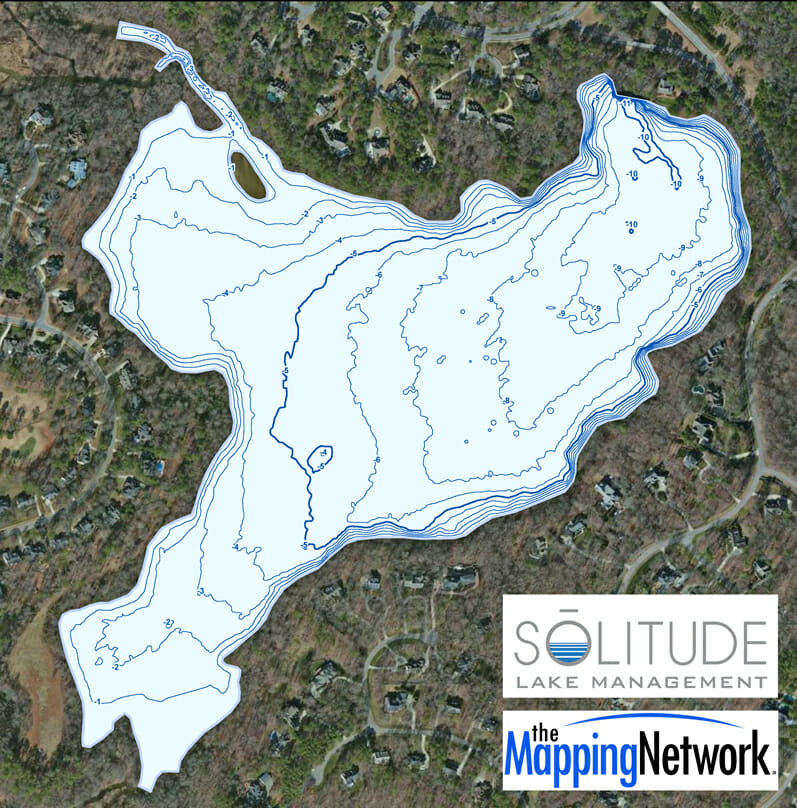 About The Mapping Network: 
The Mapping Network is an industry leader in Geographic Information Systems, GPS Data Collection, Aerial Imagery, and Data Conversion.  We specialize in terrain and sub-surface (bathymetry) GPS mapping, topographic mapping, and aerial imagery.  Give us a call or send an e-mail to find out more details.
phone:  (402) 241-8177
e-mail: [email protected]
website: www.themappingnetwork.com
Check out The Mapping Network on Twitter or Facebook for more examples and success stories!