Calculating Water Volume after Dredging in New York
Allied Bilogical, a lake mapping partner within The Mapping Network helped a Home Owners Association (HOA) map a series of ponds and waterways.  The HOA was preparing for permitting and dredging proposals and they needed the current water volume and post dredge water volume for each water body unit.  Also part of the project was sediment core sampling to understand the type of sediment materials in the ponds.   This information will assist the HOA in controlling projects costs and scope.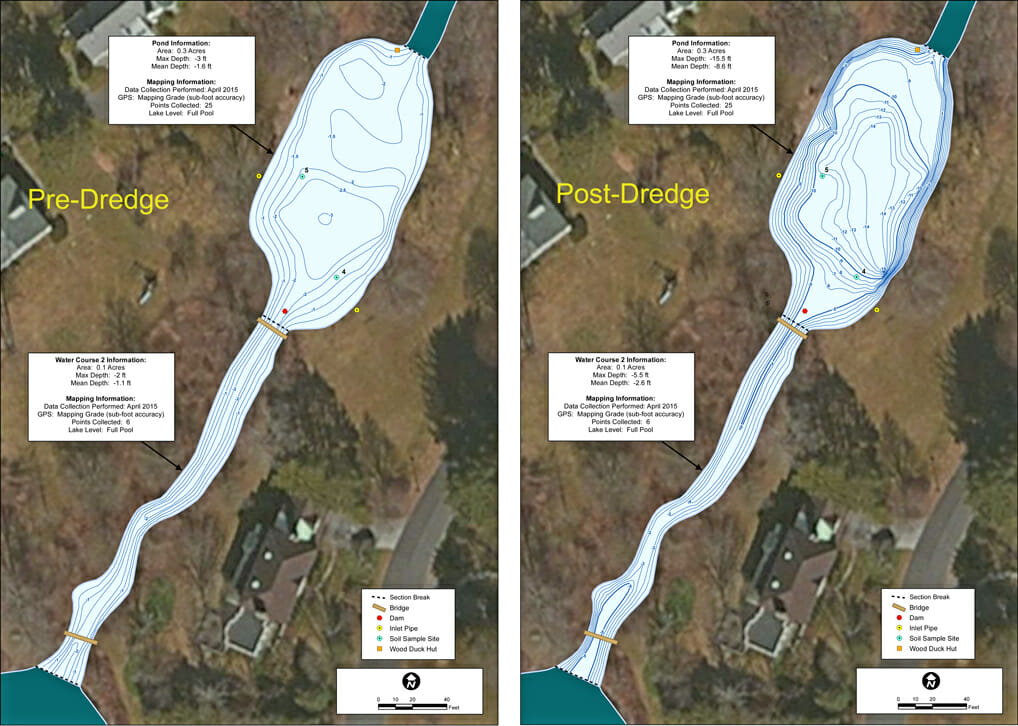 About The Mapping Network: 
The Mapping Network is an industry leader in Geographic Information Systems, GPS Data Collection, Aerial Imagery, and Data Conversion.  We specialize in terrain and sub-surface (bathymetry) GPS mapping, topographic mapping, and aerial imagery.  Give us a call or send an e-mail to find out more details.
phone:  (402) 241-8177
e-mail: [email protected]
website: www.themappingnetwork.com
Check out The Mapping Network on Twitter or Facebook for more examples and success stories!