Watershed and Bathymetry in Arkansas
The Mapping Network completed bathymetry and sediment maps for each of the 7 lakes of a home owners association in Arkansas.   The lakes ranged in size from 80 to 500 acres.   The purpose of the multi-year project was to use the maps to plan for fish habitat improvement projects, sediment monitoring and to create accurate fishing maps for community anglers.  Part of the project included creating a watershed map for each lake, and calculating the watershed to lake area ratio.  Darrell Bowman, Lake Ecologist and Fisheries Manager for the POA, said that ratio means everything to man-made lakes in the Ozarks region.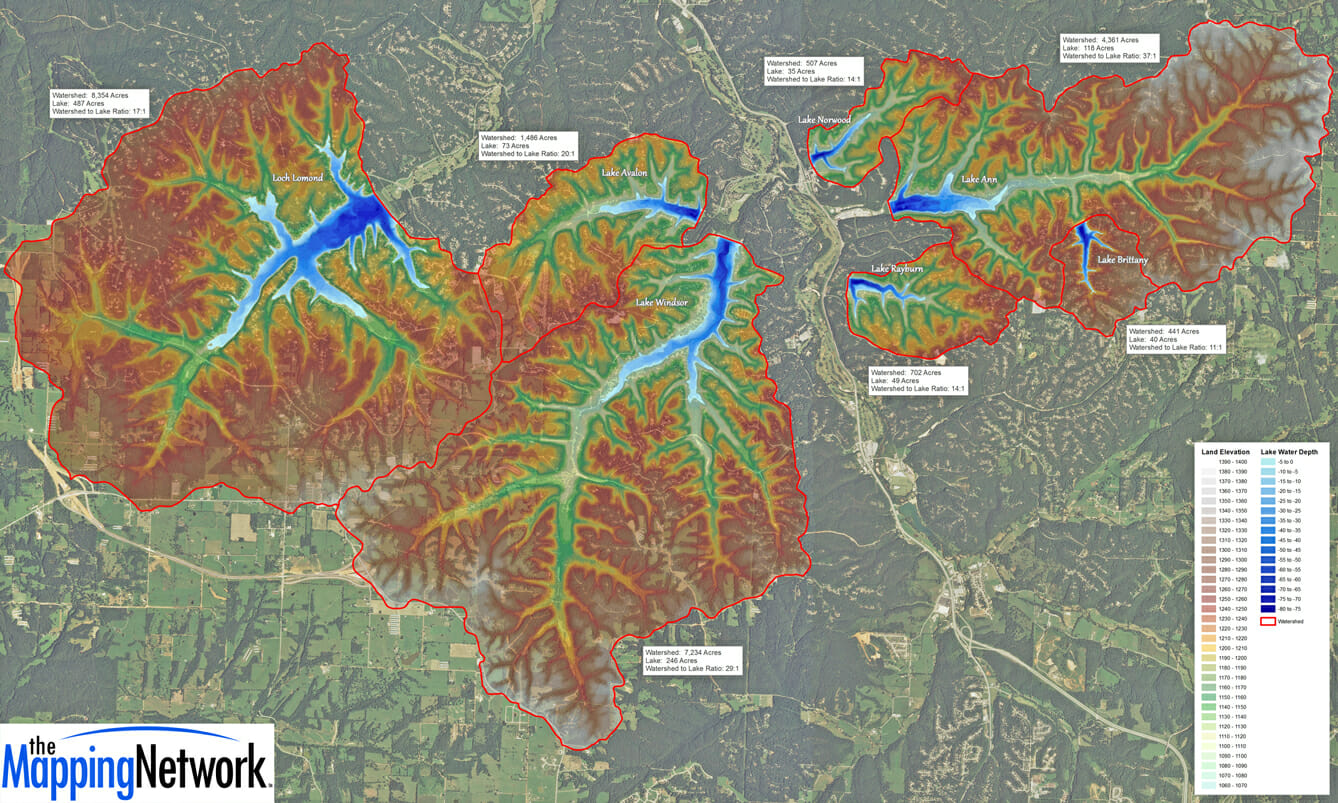 About The Mapping Network: 
The Mapping Network is an industry leader in Geographic Information Systems, GPS Data Collection, Aerial Imagery, and Data Conversion.  We specialize in terrain and sub-surface (bathymetry) GPS mapping, topographic mapping, and aerial imagery.  Give us a call or send an e-mail to find out more details.
phone:  (402) 241-8177
e-mail: [email protected]
website: www.themappingnetwork.com
Check out The Mapping Network on Twitter or Facebook for more examples and success stories!